Disclosure: This post contains affiliate links to products. I may receive a commission for purchases made through these links.
If you've landed here on this page, you've probably thought about starting your own social media agency.
And if that's the case, you've come to the right place.
Your mission…should you choose to accept it…is to open a quality agency on limited funds, which really isn't all that hard.
If you've got the writing chops to pull off create witty, funny, or outrageous (yet still appropriate) social media posts that get attention (or if you're willing to hire people that possess this supernatural ability) then you might just be successful at this.
But there are a few things you should know before you start a social media agency from scratch.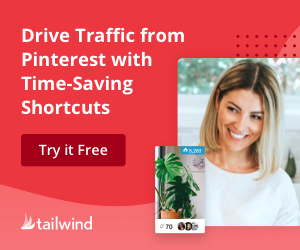 What You Should Know
If you don't have experience writing for another agency or a portfolio to show potential clients, you might want to think about getting at least one of those under your belt.
Unless, of course, you have your own spectacular social media following with a ton of posts that have gotten loads of likes, shares, and comments.
Or you can show your clients analytics that prove how your content can transform their audience into paying customers.
If you don't have either, you're not SOL just yet.
You can simply start creating a great portfolio that showcases exactly what you can do.
Write up a few social media posts for your own business and put them in your portfolio.
And be creative, exciting, and engaging.
First Steps
1. Determine Your Niche.
Just like you would with any other type of business, you need to first determine your niche. I'm a big proponent of finding a niche because I'm a firm believer that you can make more money niche-ing down than you can as a generalist.
Big companies want a specialist when it comes to important things, like the content they're creating for their target audience.
So, what kind of social media agency do you want to start?
Think about your niche long and hard before you take things a step further.
What areas of expertise do you already have under your belt? If it's something you enjoy, why not start a social media agency that specializes in that?
2. Figure Out What Services You'll Offer
You might be thinking, well, since it's a social media management agency, I'm offering social media posts, duh!
But there's a little more to it than that.
For instance, will you write social media posts and provide designs, images, or other visual content to go along with it?
Will you offer just content writing?
Do you want to help clients manage their entire social media presence?
Will you help your customers create paid ads?
Do you plan on taking things a step further and offering clients help with their branding or strategy?
These are all things you need to think about before you launch your social media management agency.
3. Determine How You'll Charge for Your Services & Build Your Service Packages
Will you charge a monthly retainer or will you charge per project?
Or will you charge an hourly rate (not recommended)?
A lot of service-based businesses charge a monthly retainer or a per project fee.
Charging a monthly retainer means there's no wiggle room for price adjustments based on more or less work performed, but it offers some stability for both you and the client.
Charging a per-project fee means you have more wiggle room, but it's difficult to determine what your monthly income will be (and for the client to determine their monthly expenses).
Once you know your prices, consider creating some service packages that provide discounts to clients who buy in bulk. For example, you could create Silver, Gold, and Platinum packages that each offer a little something different.
4. Create a Business & Marketing Plan
Once you've figured out what your niche is and what you'll charge, create a business plan and a marketing plan that'll help guide you on your path of business ownership.
A business plan template is a good place to start because it can give you all of the pieces you need to complete the puzzle.
Your marketing plan (although it's a part of your business plan) should be just as comprehensive as your business plan (which will include your mission statement, business summary, target audience, budget, market strategy, competitive edge, etc.).
5. Prepare for Your Launch
Prior to launching your social media management agency, you'll want to make sure you have all of your ducks in a row.
That means setting up:
A website – Create your website immediately using a cheap domain name from Name Cheap and hosting from Host Gator, Hostinger, or Site Ground.
A social media channel (if you haven't already) – Use your social media page as sort of a portfolio for your clients. Make sure the content is interesting, engaging, and viral-worthy. Think about what social media channels will be the most appropriate based on your target audience.
Your marketing channels – What other marketing channels will you use besides social media? Will you use content marketing? Email marketing? Whatever you decide on, get them set up immediately.
A CRM (optional) – If you want to make the most of your customer interactions, a CRM can help you keep track of everything. I recommend HubSpot's free CRM to get you started. You can always upgrade whenever you're ready.
6. Getting Clients
Now that you've got everything you need set up and in place, it's time to think about getting clients. Use your marketing plan to guide your activities. What method of getting clients did you decide on?
Will you use paid ads and a CRM to gather and analyze data?
Do you plan on using cold emailing to warm up your prospects?
Are you planning on using content marketing to help draw your ideal customers to your website or social media channels?
Whatever route you selected, it's time to roll up your sleeves and get to work on it.
If you're using paid ads, start creating ads for your products and services and analyze which ads perform well. Then, start creating more of that type of ad.
If you're using cold email, start making a list of prospects you plan to cold email and begin crafting your pitch emails.
If you're using content marketing, start researching what your target audience is most interested in learning. Then, start creating that type of content.
Creating Service Agreements
Once you have a few prospects in the pipeline that want to work with you, create a service agreement template that outlines what's expected of each party.
Make a copy and tweak it once you get your first client based on that client's needs.
If you want to be really cautious, get a lawyer to look over your agreement to ensure it's legally binding in the event that your client tries to back out of the contract for some reason or ends up not paying you for work you've done.
7. Consider Your Finances
Managing a business is one thing and managing its finances is another. If you don't have any systems in place to manage your business' finances, you'll need to find one (preferably before you launch).
That means hiring an accountant or getting some type of software that can help you manage your company finances, such as FreshBooks.
This can be huge time saver and give you peace of mind come tax time.
Our Favorite Tools for Running a Successful Social Media Management Agency
Now that you know what it takes to start a social media management agency, you can determine whether it's right for you. If you decide it is right for you, we've compiled a list of tools that'll make it easier to run your social media agency (especially when you start hiring employees).
Ready to Get Started?
Well, you know exactly what it's going to take now.
You up for the challenge?
I knew you would be. I'm rooting for you! Good luck!
Plan on helping clients with their social media presence?
My social media profile optimization checklists can help you whip your new clients' profiles into shape with a quickness.